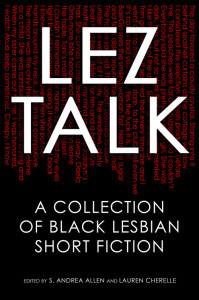 A necessary and relevant addition to the Black LGBTQ literary canon, which oftentimes overlooks Black lesbian writing, Lez Talk is a collection of writing that embraces the fullness of Black lesbian experiences.  At once provocative, emotional, adventurous, and celebratory, Lez Talk crosses a range of fictional genres, including romance, speculative, and humor.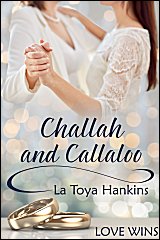 Leah Tubman had no way of knowing the informational interview she had in 2008 with the shapely marketing manager would lead to her planning a same-sex Southern wedding, complete with a rabbi and rum cake, seven years later. She and Patricia Goldman may come from different faiths, but their love knows no bounds.
When the two women meet, they don't need a Supreme Court decision to fall in love, but thanks to the split June 2015 ruling making gay marriage legal in the United States, they plan to make their interracial mixed love affair official with a fall wedding. It takes an allergy scare and a brunch complete with sex and syrup to bring them close to wedding bliss, but Leah wouldn't have it any other way.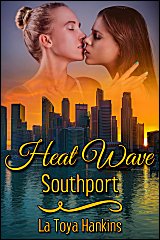 When Zora comes to visit her childhood hometown for the Fourth of July, she expects to be helping with the family business, greeting old neighbors and friends, and carefully avoiding the topic of her sexuality. But then Zora's old mentor introduces Zora to her granddaughter Sarah, a blast from Zora's past, now grown into a leggy brunette who remembers Zora more than fondly.
As the two women reconnect over old memories, sweet treats, and tales of the intervening years since they'd last met, Zora begins to suspect the attraction she feels for Sarah might be returned. The sparks flying between them ignite into fireworks celebrating their independence from sexual solitude when they explore a new way to use the town library.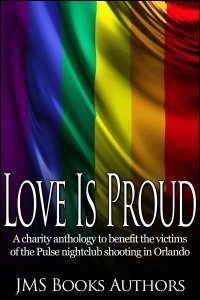 Love Is Proud celebrates queer love in all its forms, showing that love must triumph over hate. Whether it's spending a quiet evening together at home, a night out on the town, or attending the local Pride event, this collection embraces how empowering love can be between men — or women, or any and every shade under the LGBTQIA umbrella.
 Featuring never before published work from 49 different authors, Love Is Proud is a collaborative effort whose entire proceeds will go to Equality Florida to benefit the victims and their families of the Pulse nightclub shooting. All the work in the collection, including the editing, has been donated to offset the costs. This stunning anthology will be a charitable keepsake whose message of pride in who and how we love is an enduring testament to all those affected by this tragedy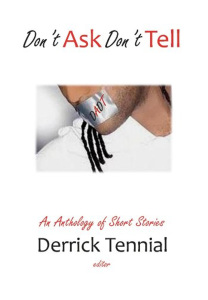 This book of short stories illustrates individual quests for self love, acceptance, and redemption. Hankins' contribution Three is the Magic Number is a recounting of her coming out to her mother at the age of 24.