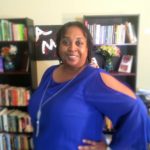 Along with writing novels and short stories, Hankins also writes a monthly column- Hot Tea and Ice. Here is a sample of this month's selection. For more, click on the picture and be ready to have your literary thirst quenched.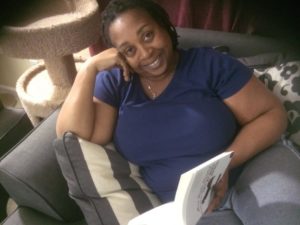 Greeting and Salutations, Hot Tea and Ice Sippers!  Sending wishes, and hope fall is doing right by you. For many of us, it is time to move away from shorts and open-toe shoes to sweaters and sturdy footwear. Nights are getting longer, temperatures are dropping and before you know it, store aisles will be decorated for the winter holidays.
For those keeping score from my last column, I am now five years from fifty. My partner threw a phenomenal surprise birthday party for me. In attendance were co-workers, fellow writers, and folks I consider friends. Those in attendance have seen me through a few ups and downs. The get-together was a great experience not only because of the presents received, but also for the faces in the place.
Looking around at the diverse group that makes up my circle, I realized the power of grown folks' friendships is often underrated. Many of us had 'best friends' when we were younger.  Mine were named Charlotte, Vicki, and Jodi. Those friends were the ones we swapped lunches with at schools, took turns spending time at each other's homes, and got into trouble when we "acted like we were grown."
For a lot of us, friendships formed through neighborhood or educational settings helped us pass a class, get that special someone's phone number, or exposed us to worlds unlike our own. My friendships introduced me to different religions, family structures, and racial differences.
Friendships formed before the age of consent are fine. I celebrate those who have childhood friends they still hold dear. But I would venture, it is friendships formed once reaching adulthood that really help us become better people.