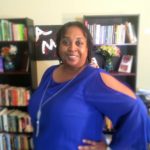 Along with writing novels and short stories, Hankins also writes a monthly column- Hot Tea and Ice. Here is a sample of this month's selection. For more, click on the picture and be ready to have your literary thirst quenched.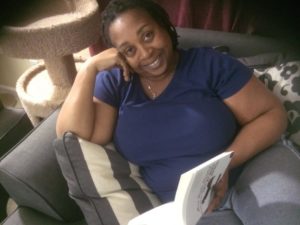 Greeting and Salutations, Hot Tea and Ice Sippers!  Can you believe it has been an entire twelve months since we were introduced? My, doesn't time fly! For those whose 2016 has been filled with all kinds of shiny and new things, I send thoughts of congratulations and celebrations.
For others, this has been a year filled with losses and setbacks. For you, I offer a virtual hug and hope things are looking better and brighter.
We only have to look at the in-memoriam ticker running on our TV news programs to realize that a lot of our great talents and loved ones shed this earthly coil and became the dearly departed.  Also, depending on how your voter's registration card looked, the election results may not have been your preferred outcome.
But in a few weeks, an electronic apple, peach, acorn, or whatever your municipalities use to mark the transition will drop, and 2016 will be in the record books–and a new year will be on deck.
2017 is a blank slate right now. It awaits our actions to define how it will be remembered. Will this be the year our greatest hopes will be realized?  Or will this year be filled with disappointments so profound that it makes the heart heavy? Who knows?
The new year is ripe with potential to inspire, impress, and improve our lives in ways we can't even begin to imagine. But with all this looking forward, let's not forget how we got here.