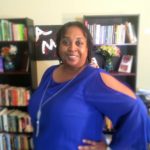 Along with writing novels and short stories, Hankins also writes a monthly column Hot Tea and Ice. Here is a sample of this month's selection. For more, click on the picture and be ready to have your literary thirst quenched.
Greetings Hot Tea and Ice Sippers! I trust you are well.
The temperatures are dropping, clothing is getting thicker, and we are getting into that holiday frame of mind. Even if you do not subscribe to a particular faith, the remainder of 2017 should offer you at least one day to spend time with loved ones, do some shopping–or smile at someone who has to work while you enjoy a day off.
One major break in the monotony of daily life that approaches is the fourth Thursday of November. For one day, we are supposed to give thanks for all the good things we have in our lives. That is in between gorging on carbs, plotting a way to drop sums of money at retail stores, and watching television in between power naps.
Thanksgiving means different things to different people: having one day to be thankful is okay, but I would say expressing appreciation should be a year-round event.